With iconic design, pioneering innovation, and a precedent of leadership, the Sun Path Products line of harness container systems continues to envision what other rigs might someday be, and value from today forward. Sun Path Products is dedicated to offering the finest parachuting equipment for both the sport and military markets. Continuous research, development, and testing coupled with equipment evaluation by some of the most exceptional skydivers in the world position Sun Path Products to be one of the foremost skydiving equipment manufactures in the global market.
Sun Path Products Inc. was founded in 1987 in Zephyrhills FL. The original product was the Javelin harness and container system and there were only a few employees in a small shop in downtown Z-Hills. Since then the company has grown to become one of the largest manufacturers of skydiving equipment in the world with more than 40,000 Javelin, Javelin Odyssey and Student Odysseys being jumped all over the world!
The Javelin Legacy, Javelin Odyssey, Javelin Accuracy and Student Odyssey along with the Military Javelin harness/container systems make up the full line up of Sun Path Products.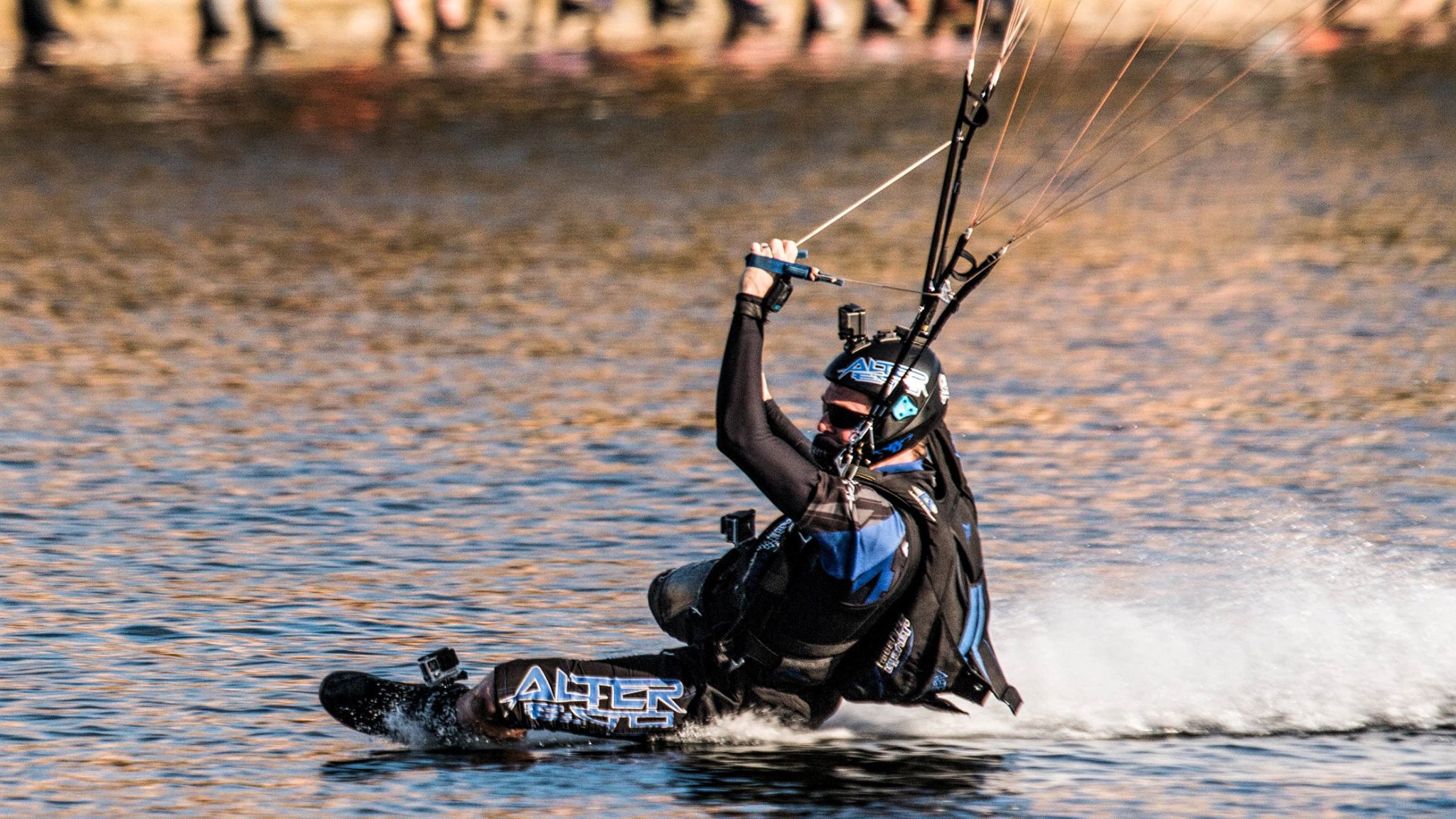 Photo by: Lienbacher Photography